Because today's tax planning and compliance are increasingly complex, you need the experience and knowledge we offer at Gray Hunter Stenn LLP. Our firm offers the following services to individuals and businesses:
TAX PLANNING & PREPARATION
Budgets, Forecasts and Projections
Tax, Estate and Succession Planning
Financial Planning
Tax Return Preparation
Our tax experts assist you in all phases of tax planning. We address the planning process not simply as a year to year project, but rather as an individualized ongoing program. Our methods and strategies include developing a long-range plan that is right for you – both today and tomorrow. We maintain a close association with professional investment advisors, estate attorneys and trust departments, all of whom should be included in your overall income and estate tax planning process.
Tax services at Gray Hunter Stenn LLP include the entire scope of individual, corporate, partnership, estate and trust return preparation. The tax professionals at Gray Hunter Stenn LLP stay current with the ever changing Internal Revenue Code, allowing us to take the most aggressive approach to tax planning. In the event of examination by the IRS, Gray Hunter Stenn LLP will be there to represent your interests with a well researched, aggressive approach to minimize the effects and alleviate your concerns.
ACCOUNTING & AUDITING SERVICES
Audits, Compilations, Directors' Examinations, Forecasts, Reviews, Trust Examinations and Special Reports
Bank Loan Review, Evaluations and Reports
Financial Statements
Litigation Support Services
Gray Hunter Stenn LLP can assist with audits, reviews, compilations, special reports and other projects requiring a high level of expertise. Gray Hunter Stenn LLP delivers accounting and auditing services in a timely, accurate and confidential manner. We keep you up-to-date with accounting issues within your organization and also keep you abreast of emerging accounting and tax issues in your specific industry.
To ensure the most comprehensive service, Gray Hunter Stenn LLP is available to assist you throughout the year. This includes periodic planning meetings, pre- and post-audit conferences, special projects and consultation. By taking an active interest in your financial matters throughout the year, Gray Hunter Stenn LLP can react quickly to any problems that may arise and resolve them effectively.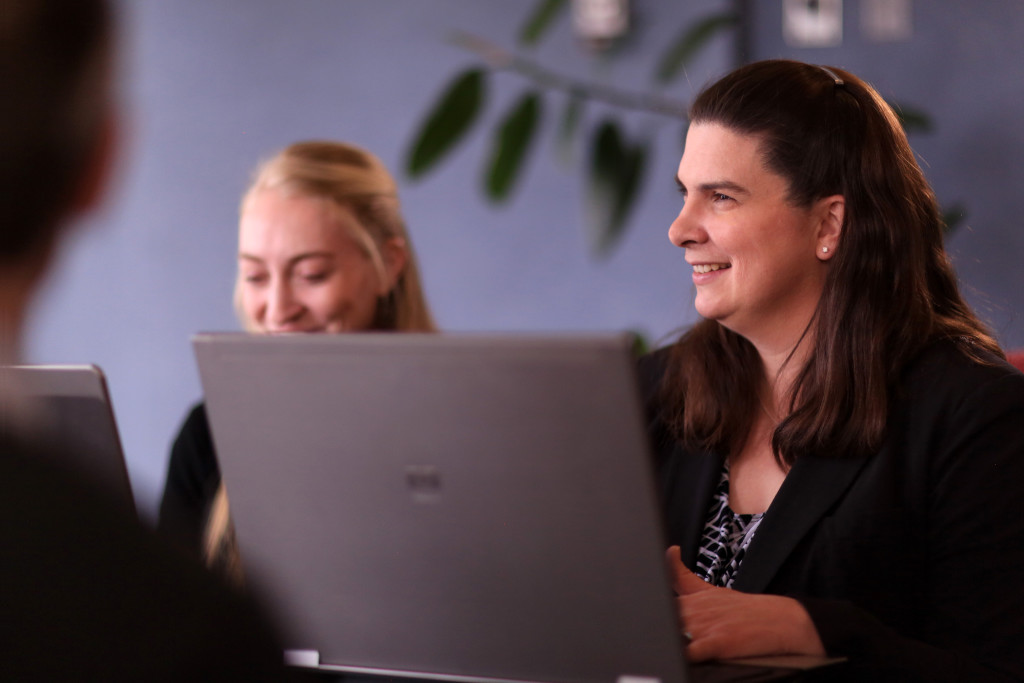 PAYROLL & GENERAL LEDGER BOOKKEEPING
Computerized Accounting Services
Payroll Services and General Ledger Bookkeeping
Small Business Accounting
Quarterly and Annual Payroll & Sales Tax Returns
Gray Hunter Stenn LLP offers a full range of payroll and bookkeeping services. Payroll services include the preparation of paychecks or direct deposit to employee bank accounts, quarterly and annual payroll tax returns and year-end W-2 reporting to employees.
Bookkeeping includes a wide spectrum of services from monthly account reconciliations to maintenance of clients' general ledger systems. Monthly sales tax return preparation is also available. All payroll and bookkeeping services are provided utilizing state-of-the-art electronic data processing.
EMPLOYEE BENEFIT PLANS
• Assist in Design and Administration of 401(k), Pension, Profit Sharing and Cafeteria (Sec. 125) Plans
At Gray Hunter Stenn LLP, we realize that employees are the most valuable asset of any organization. We can assist you in the design, implementation, administration, and reporting of retirement and employee benefit plans including pension, profit sharing, SEP IRA, Simple and 401(k) plans as well as Section 125 (cafeteria) plans. Gray Hunter Stenn LLP will assist attorneys in the design of the plan, obtain all necessary plan documents, seek approval from the appropriate regulatory agencies and assist with plan implementation.
On a continuing basis, Gray Hunter Stenn LLP will assist in the administration of the plan including annual contribution calculation, participant statements and preparation of any needed annual returns.
CONSULTING
Business Acquisition, Reorganization, Sale and Merger Support
Business Formation, Operation and Dissolution Consulting – Corporation, Partnership, LLC, etc.
Business Plans
Data Processing Systems Consulting
Management Advisory Services & Consulting
With our broad range of experience, Gray Hunter Stenn LLP is able to make an objective analysis of your particular situation and provide specific recommendations for improving profitability and performance. By defining your goals and objectives, we can develop systems to provide you with better control and organization.
We offer a full line of business consulting, management advisory services and management information services. Consulting and management advisory services include business formation, business acquisition and disposal, financial institution filings with regulatory agencies, product costing issues and other financial management issues. Management information systems include all forms of consulting concerning electronic data processing systems and software applicability and acquisition. No matter what your business needs, you'll like the way the consultants at Gray Hunter Stenn LLP work with you by always keeping the success of your organization in mind.